November 30, 2016
Kathmanday Two
After arriving at my guest house in the evening of my first day in Nepal I ate dinner and retired early, so we'll start with day two. I had arrived in Kathmandu without much of a plan, and without very much knowledge about the city in general. I knew that it would be my only full day in Kathmandu until the end of my trip in Nepal. I sat down for a huge free breakfast from my guest house and ended up having a two hour conversation with a guy from England about life, it was a very invigorating conversation about countless topics that both of us seemed to agree wholeheartedly on. After we finished our breakfast conversation, and since I hadn't even decided how I was getting to Bardia National Park the next day, for how long I was staying, or where I was staying, I spent part of the morning trying to figure that out. I then set off to find lunch and explore the city.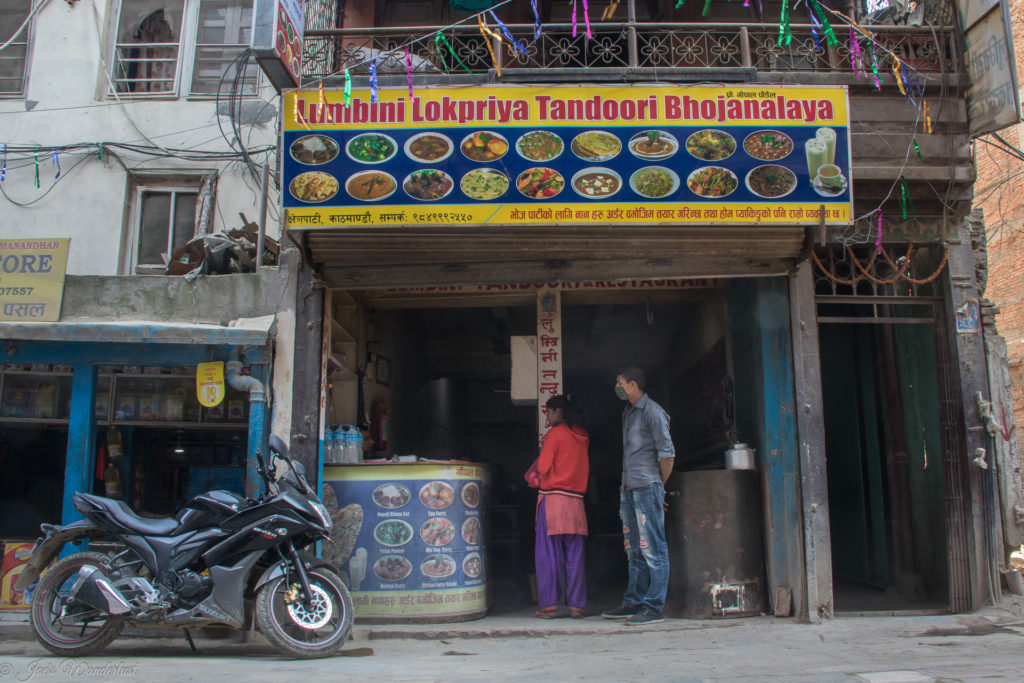 ISO 320  f/13  1/15
My first goal of the day was  to find lunch. I had looked up some cheap places to eat, and this place peaked my interest.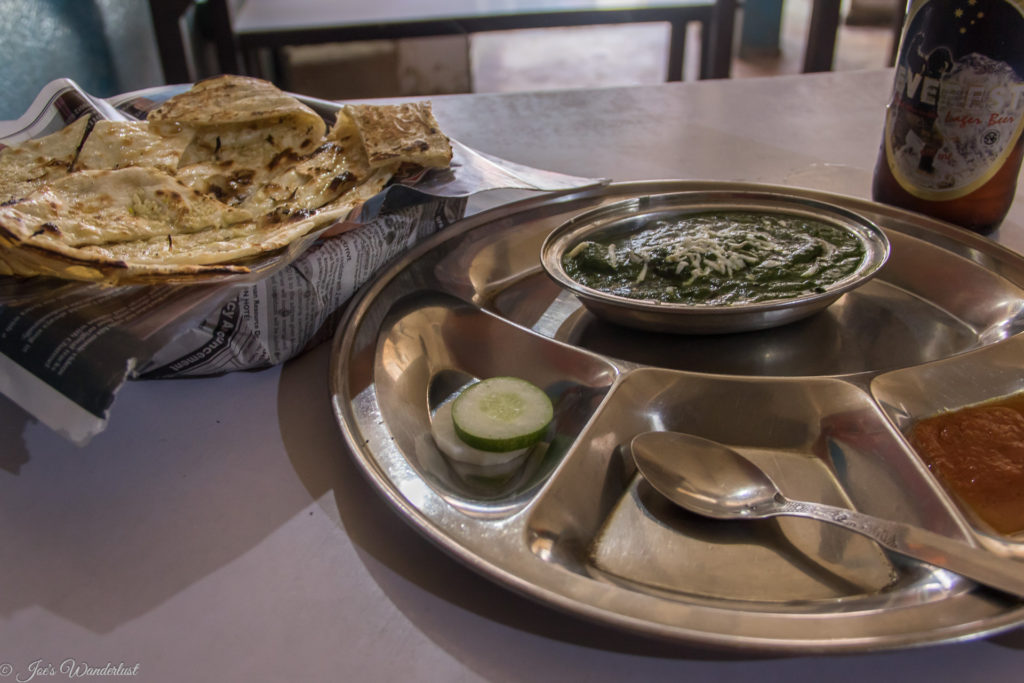 ISO 500  f/4.5  1/5
I decided on a paneer curry with garlic naan. As I sat waiting for my meal, I was able to watch my naan be handmade right in front of me using a specially shaped rock to put it into the oven. After finishing my garlic naan I ordered a second naan and asked if I could record them making it and they were more than happy to let me. (Video will be available in the future.)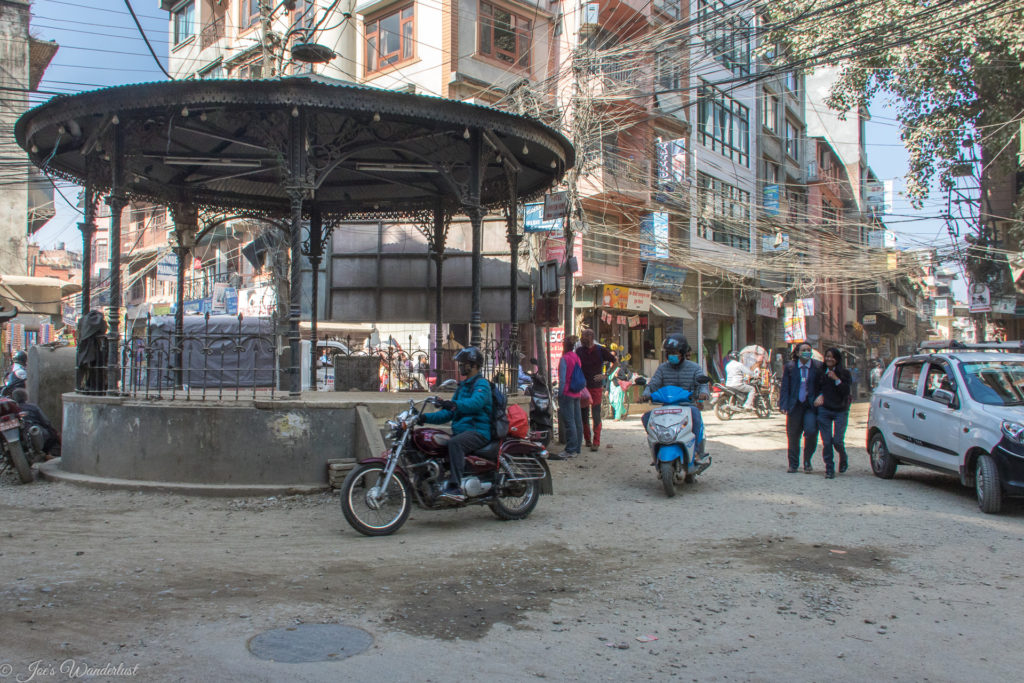 ISO 500  f/13  1/200
The roundabout near the restaurant where I ate lunch. Notice the mess of power lines, part of the reason for the daily power cuts throughout the city/country.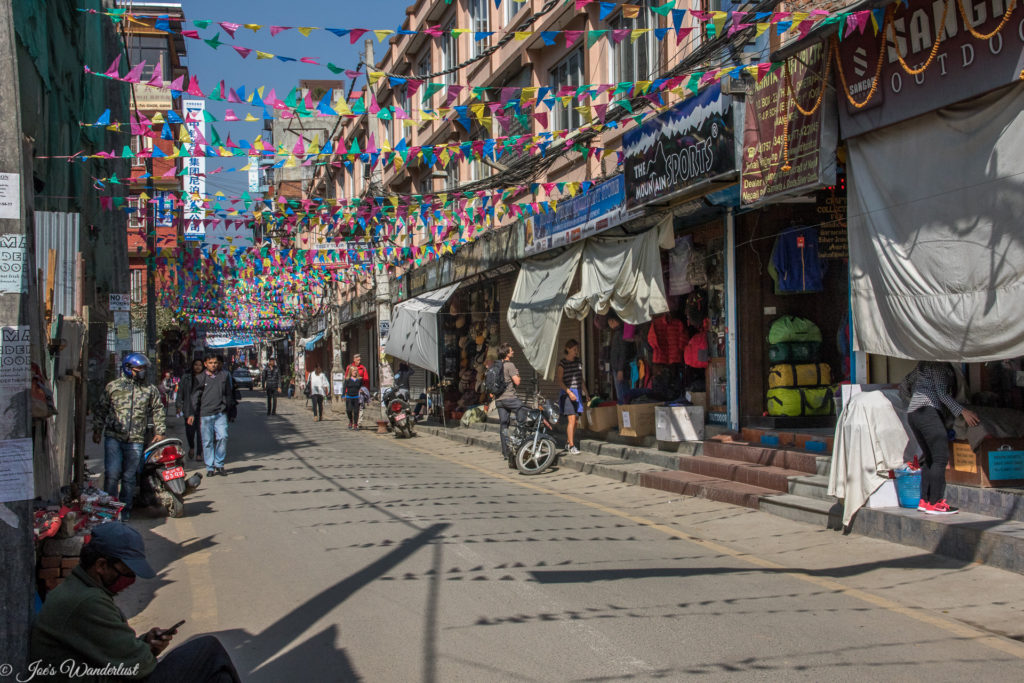 ISO 500  f/13  1/1250
One of the streets in Thamel Kathmandu, the main tourist area of the city. Packed with shops selling souvenirs and trekking goods.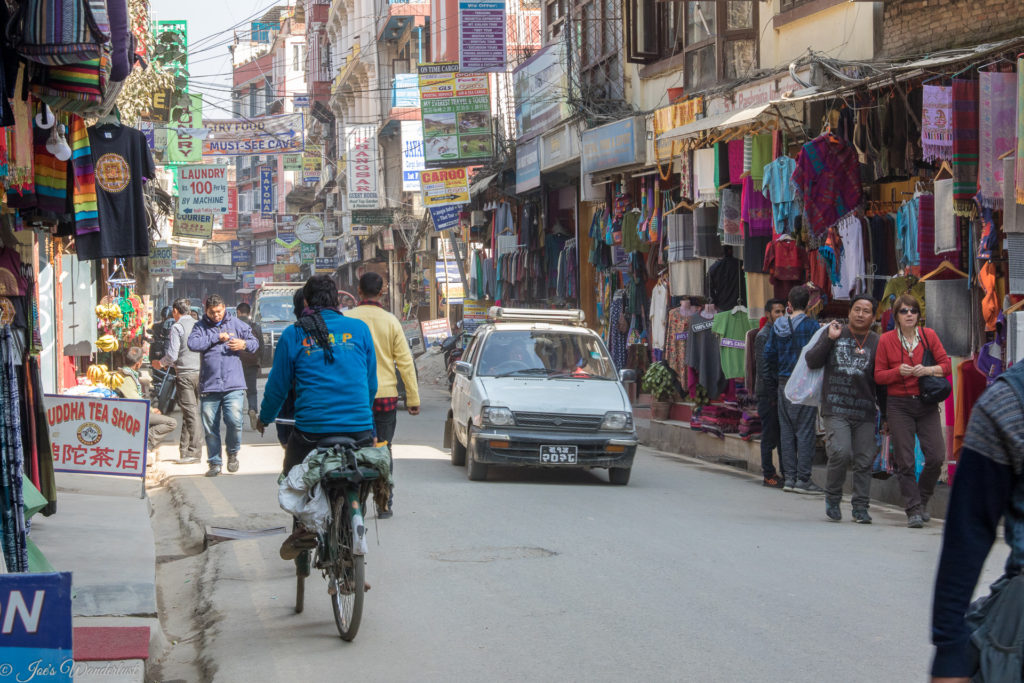 ISO 500  f/13  1/80
Another street going through Thamel.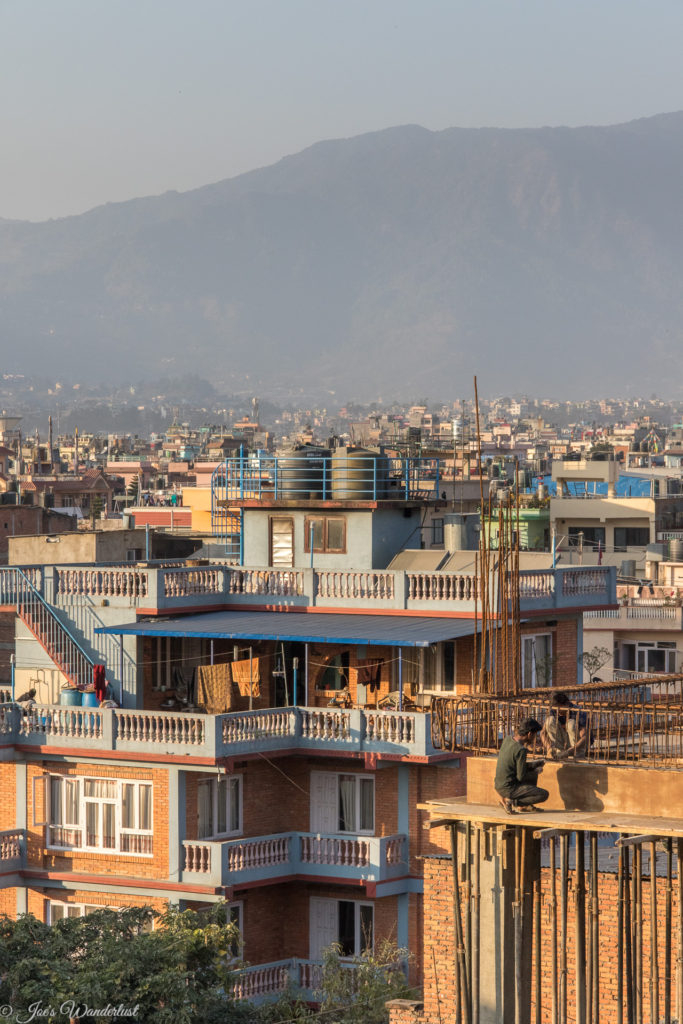 ISO 500  f/13  1/250
After checking out some prices for souvenirs I headed back to my guesthouse to watch the sunset from the roof. I found these guys doing construction on the building next door.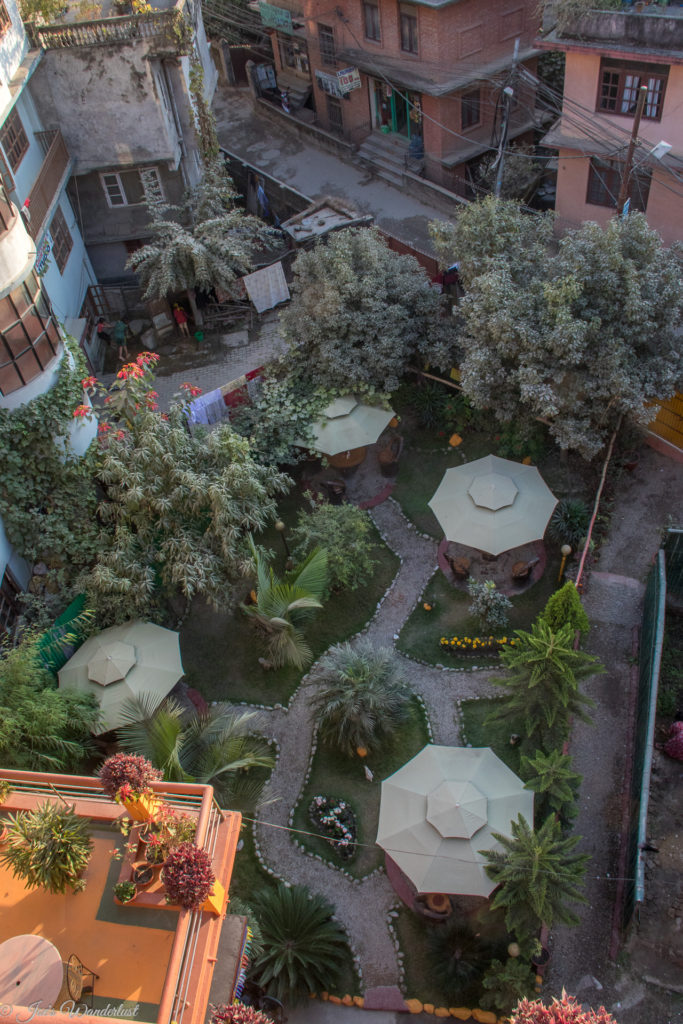 ISO 500  f/13  1/80
The view of the gardens from the roof of the Elbrus Home, the guest house I stayed at in Kathmandu.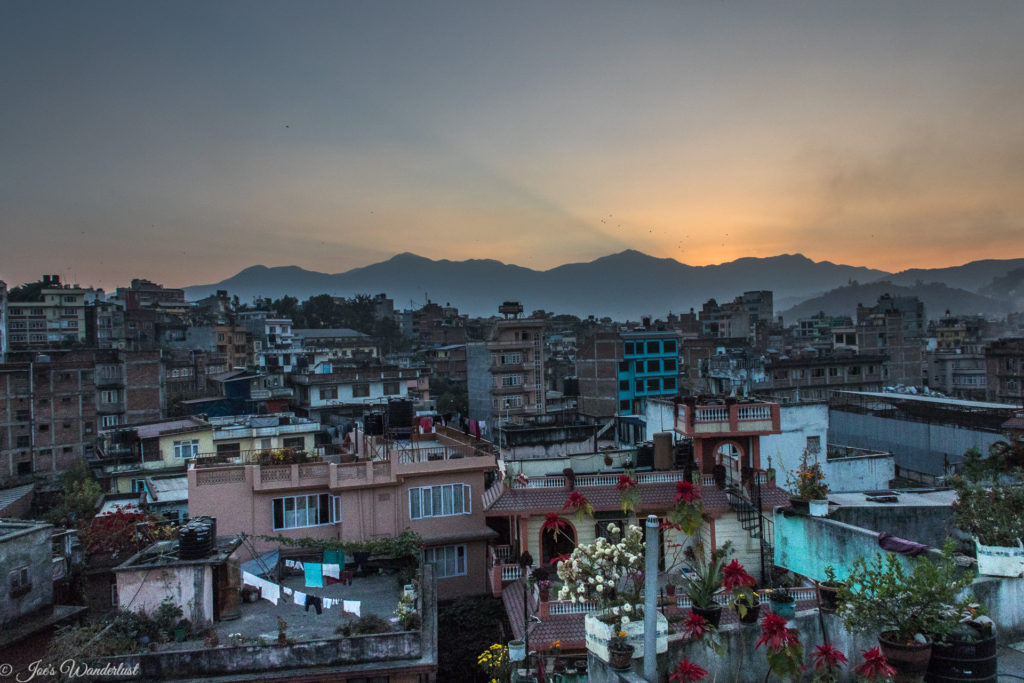 ISO 500  f/13  1/250
The sunset over the mountains from the roof of my guest house. A fitting end to my first full day in Nepal.