January 7, 2017
Road to Bandipur
After a couple days in Pokhara, it was off to my 10 day Vipassana meditation course. A few days into my meditation course I unfortunately got sick, and on the sixth day I decided to return to Pokhara. Upon returning to Pokhara I went back to Bickey's Homestay and spent a few days recovering. After I started feeling better my friend Bickey (the owner of the homestay) and I decided to go on a photography tour. Our plan was to see the sunrise from the top of a mountain and then drive Bickey's motorcycle to Bandipur, an old town in the mountains. The following are pictures from the sunrise and the way to Bandipur.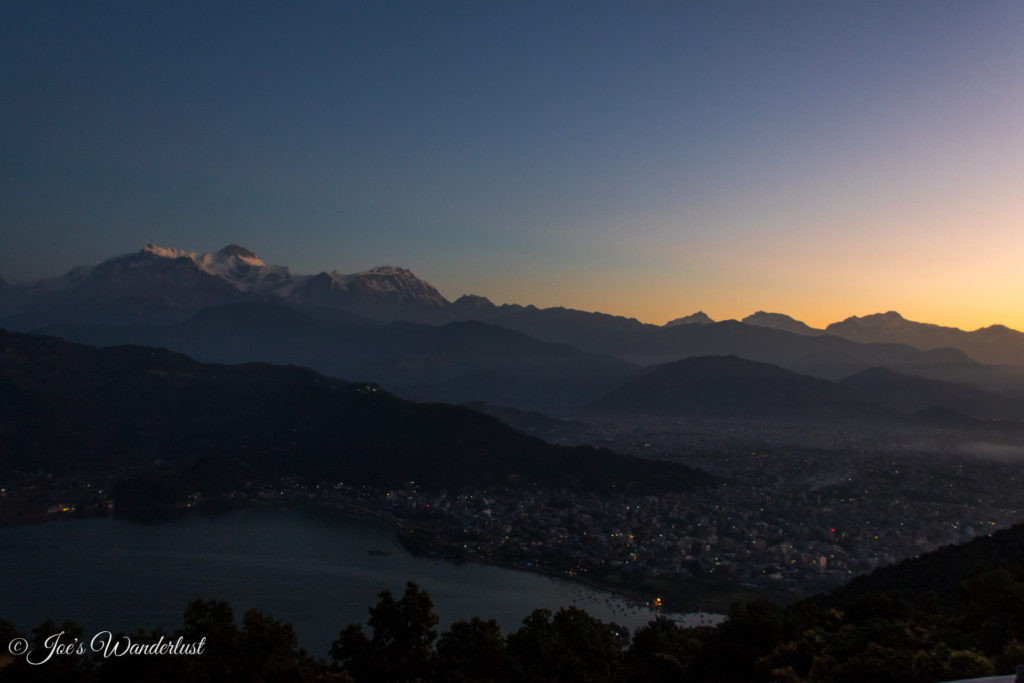 ISO 500  f/10  1/5
The sun starts to rise over Pokhara and Phewa lake.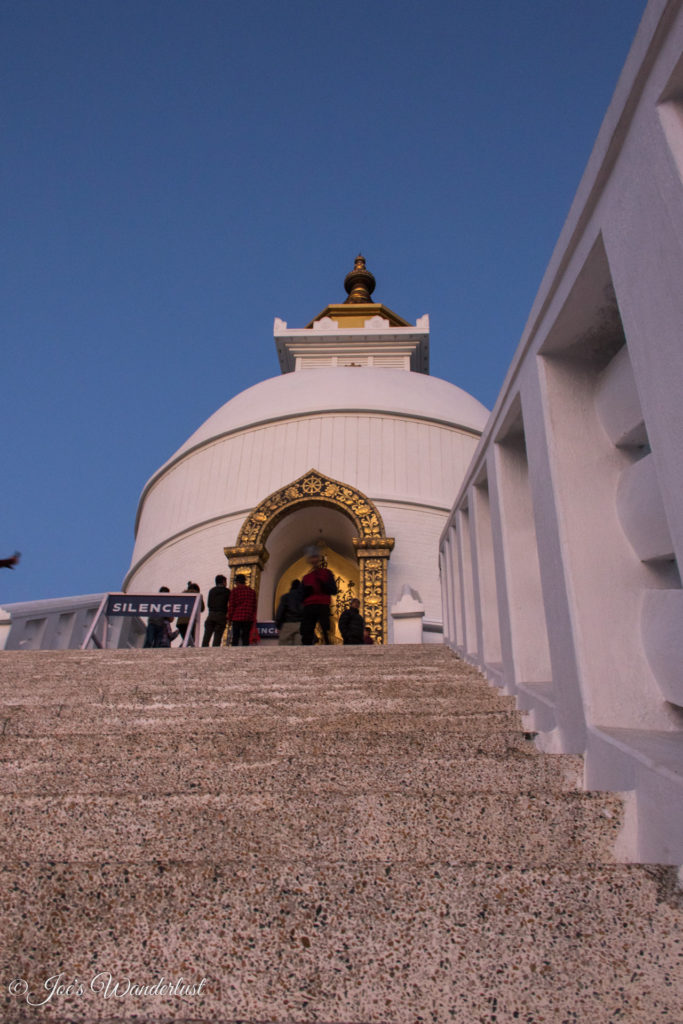 ISO 500  f/10  1/5
Shanti Stupa, The World Peace Pagoda, atop Ananda hill. Where we watched the sunrise from.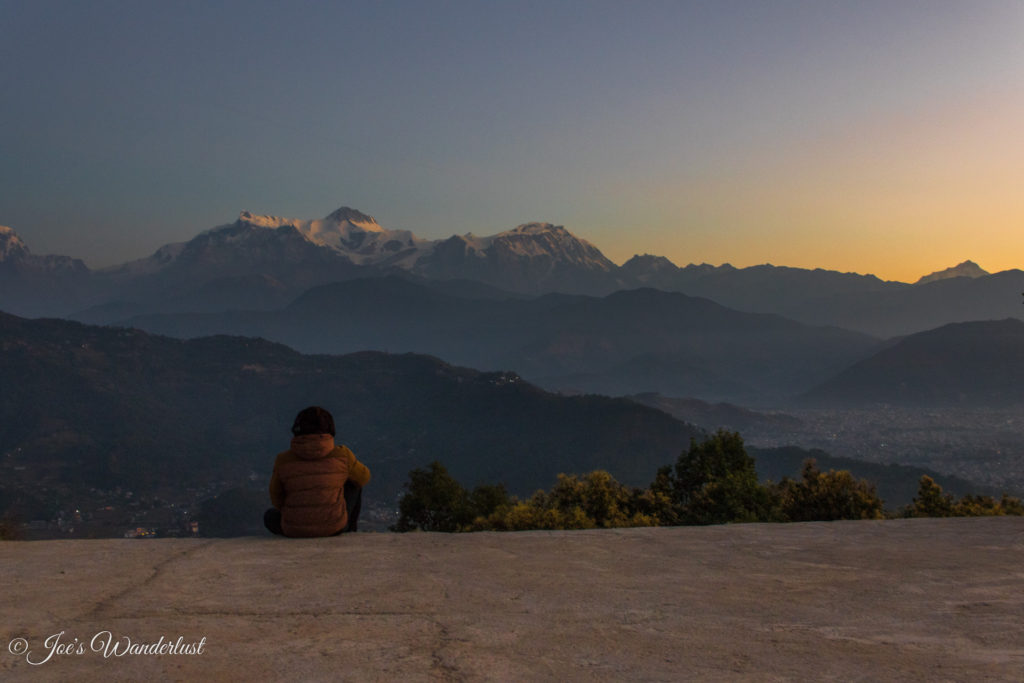 ISO 500  f/10  1/8
Bickey sits and waits for the sun to rise while I wander around taking pictures.
ISO 500  f/13  1/40
We weren't the only ones waiting for the sunrise.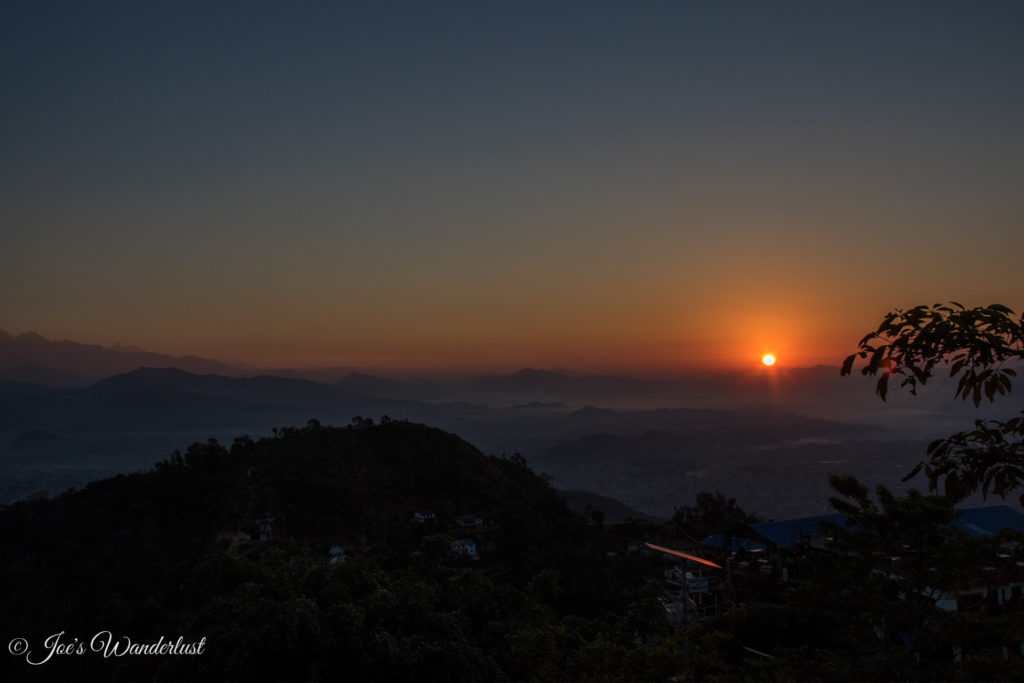 ISO 500  f/13  1/500
The sun finally rises into a cloudless sky.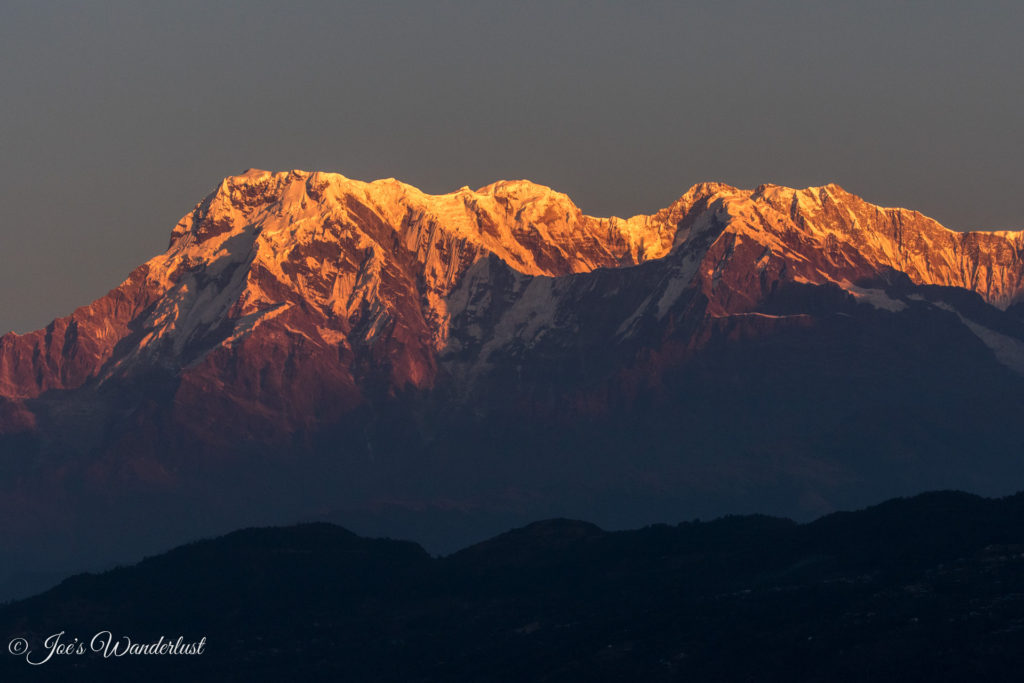 ISO 500  f/10  1/200
The rising sun reflects off the snow-capped mountains.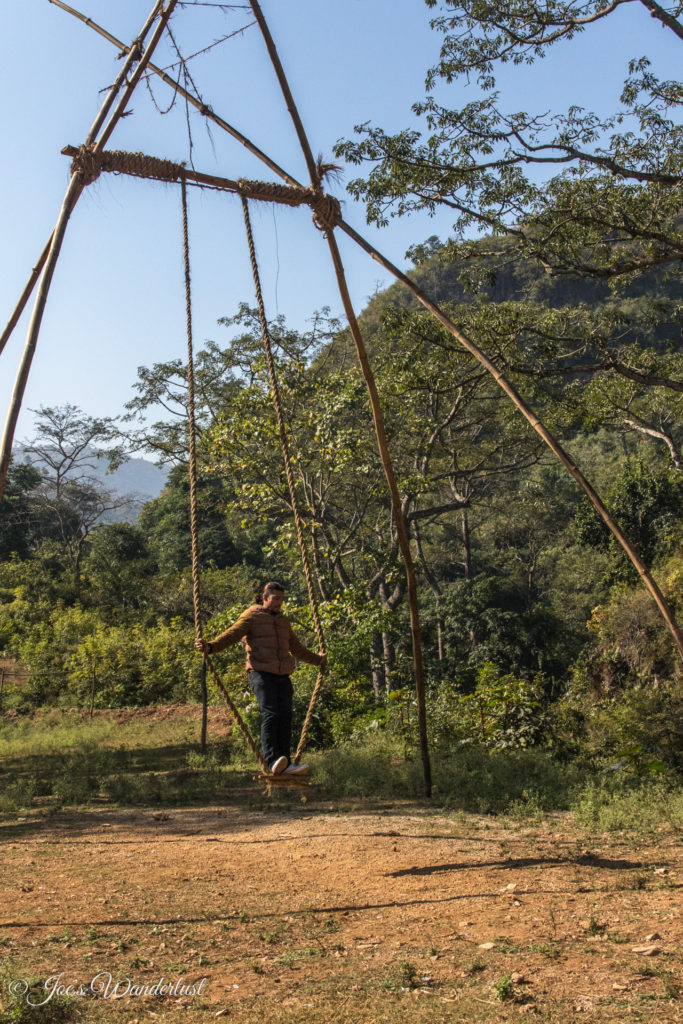 ISO 500  f/13  1/1000
We found this Dashain swing on the side of the road. These bamboo swings are built all over Nepal for the Dashain festival in October.
ISO 500  f/13  1/1250
Bickey jumped right on and started swinging away.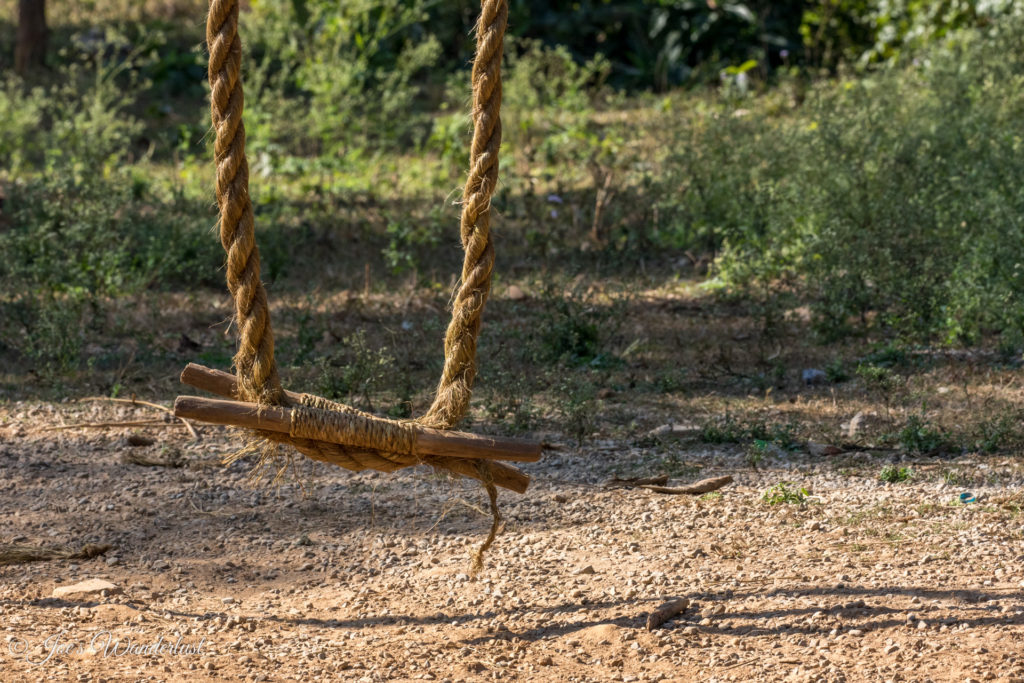 ISO 500  f/13  1/400
The swing is made from rope, wood, and bamboo. The "seat" was so close to the ground you had to stand on it to swing.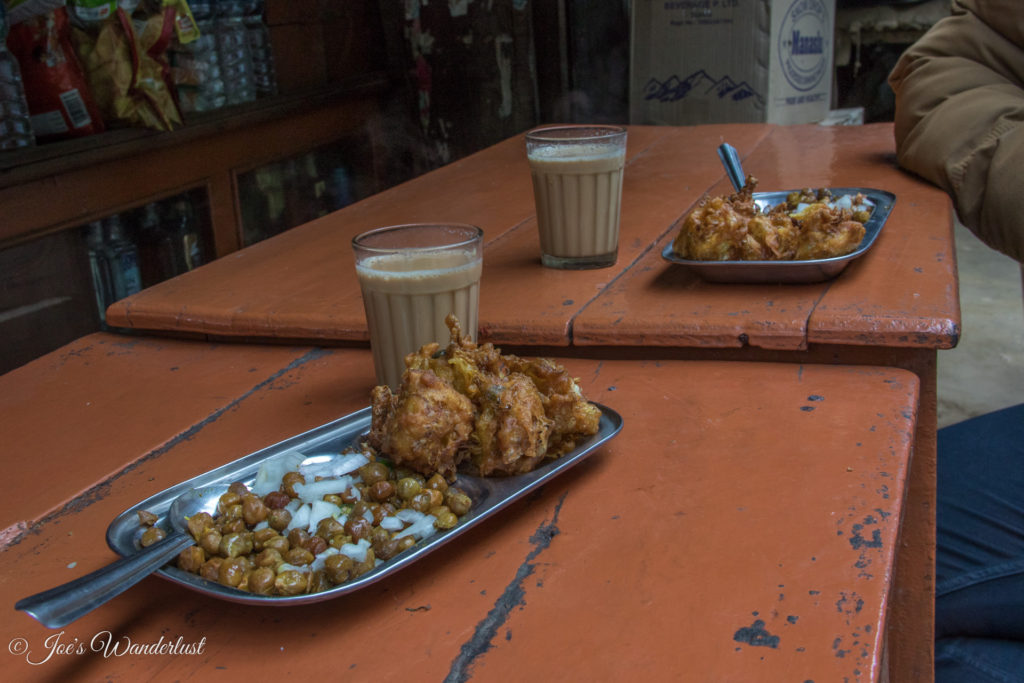 ISO 500  f/13  1/30
We stopped at a road-side tea shop for some pakodas, chana, and chai. We stopped here on the way home as well since the pakodas were so good!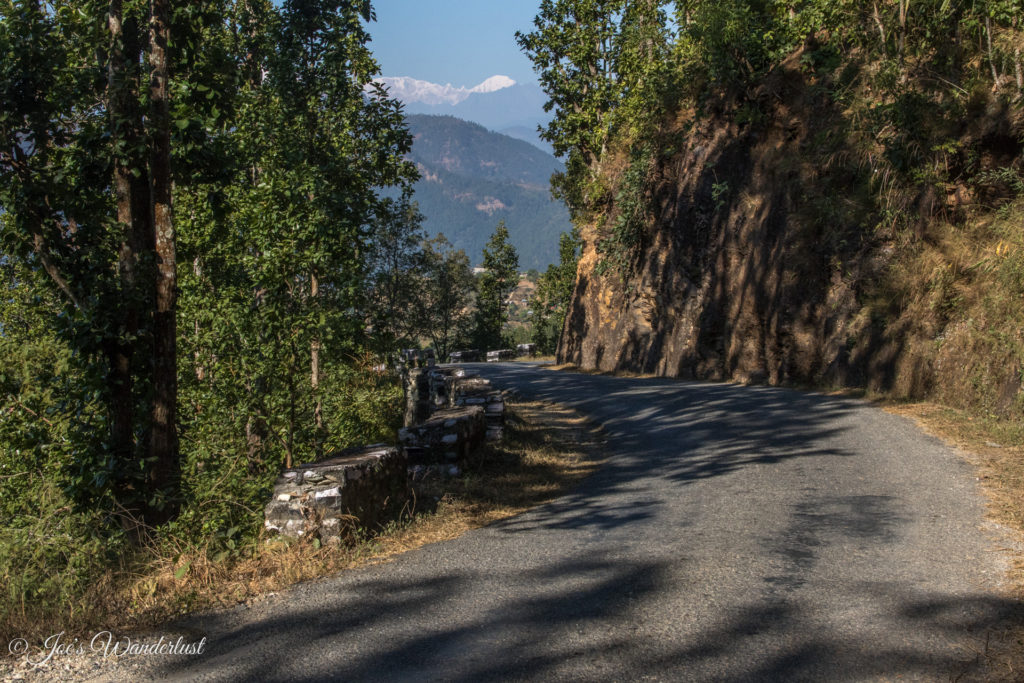 ISO 500  f/13  1/640
A quick stop on the side of the road for some pictures.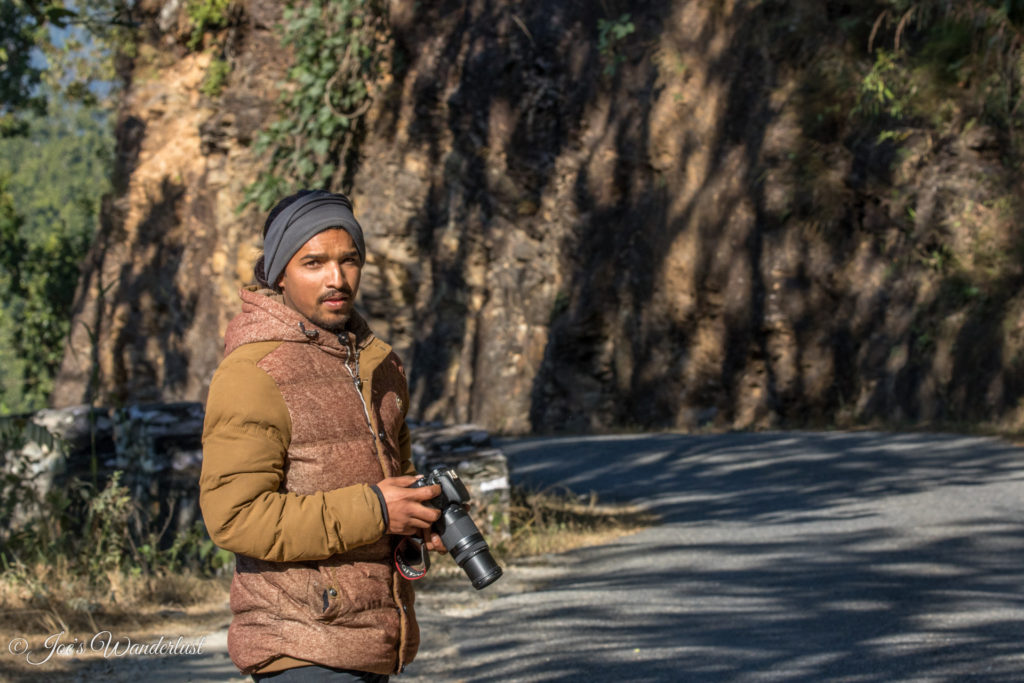 ISO 500  f/13  1/320
Bickey is also interested in photography so I tried to teach him some things throughout the day.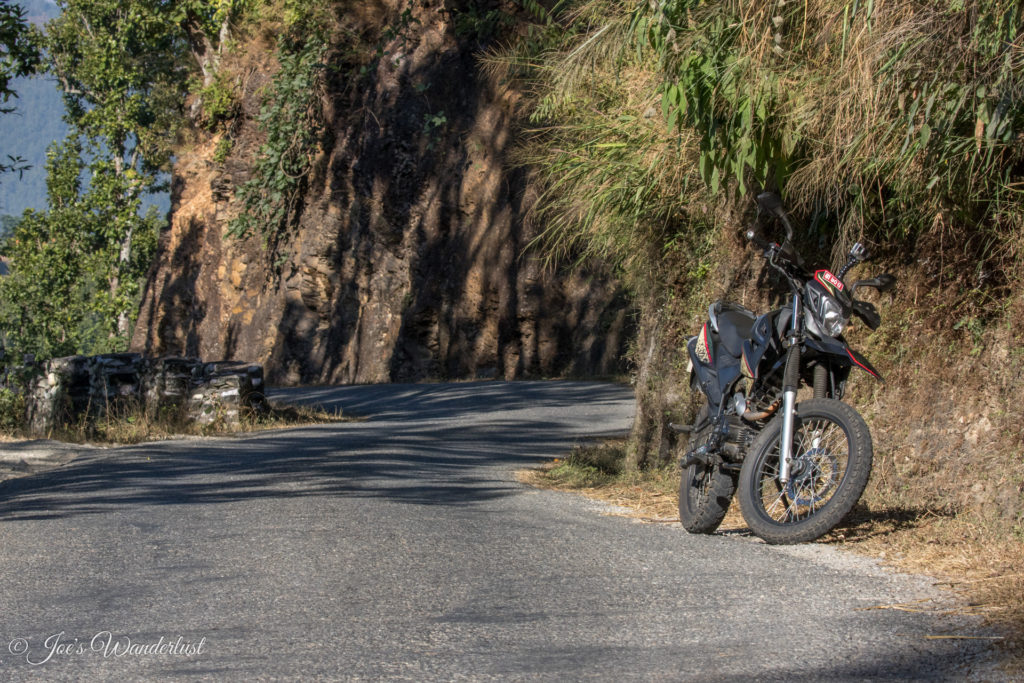 ISO 500  f/13  1/400
Bickey's motorcycle, our ride for the day.