December 14, 2016
The Bengal Tiger Waiting Game
After returning to the lodge after the bike tour, John and I were greeted by some new guests from Germany. Jörg and Katrin had arrived on their Royal Enfield earlier in the day. Like me, were undecided on how long they would be staying in Bardia. That evening we all had dinner together and I learned all about Jörg and Katrin's adventure. They have been driving all over the world for the last 16 months and with no end in sight! Check out their adventure at the Salted Life!! We decided that the next day we would all go on a walking tour into the park, and try to see a wild Bengal tiger!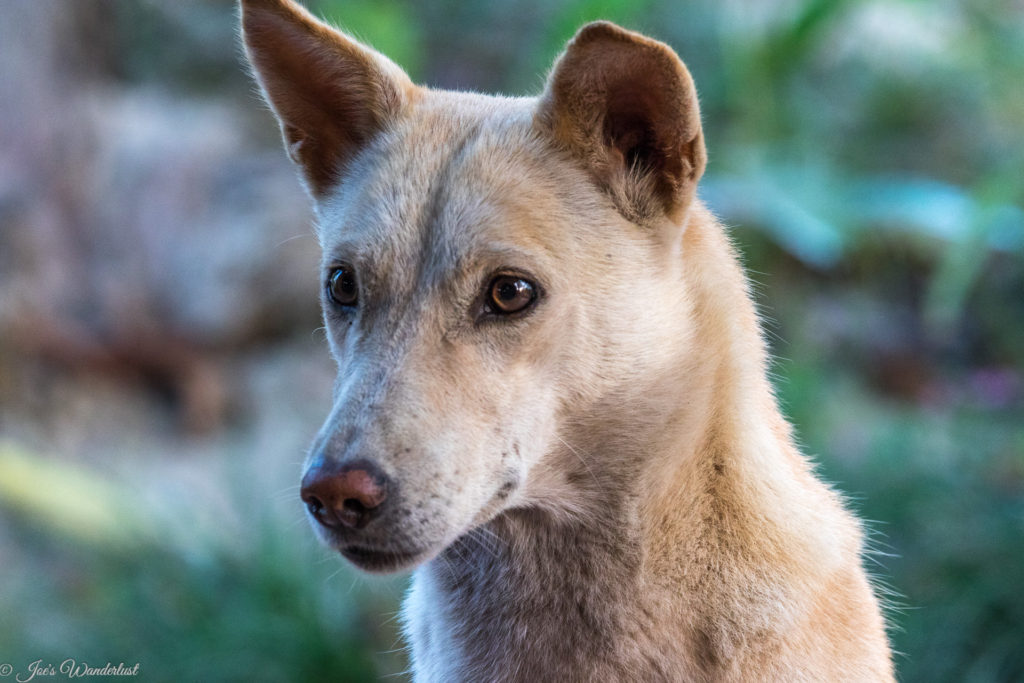 ISO 800  f/8  1/50
Raksi made sure we were awake bright and early so that we could get into the park to see some wild animals.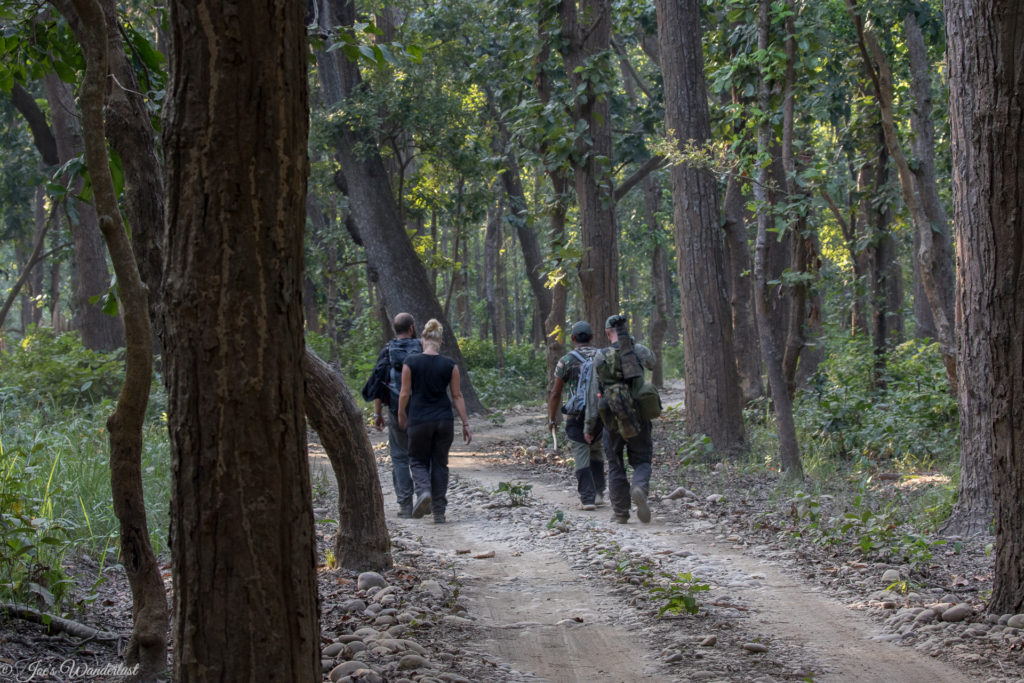 ISO 640  f/9  1/30
The five of us, Jörg, Katrin, John, Krishna, and I set off early in hopes of being able to walk to a part of the park that normally is only accessed by jeep.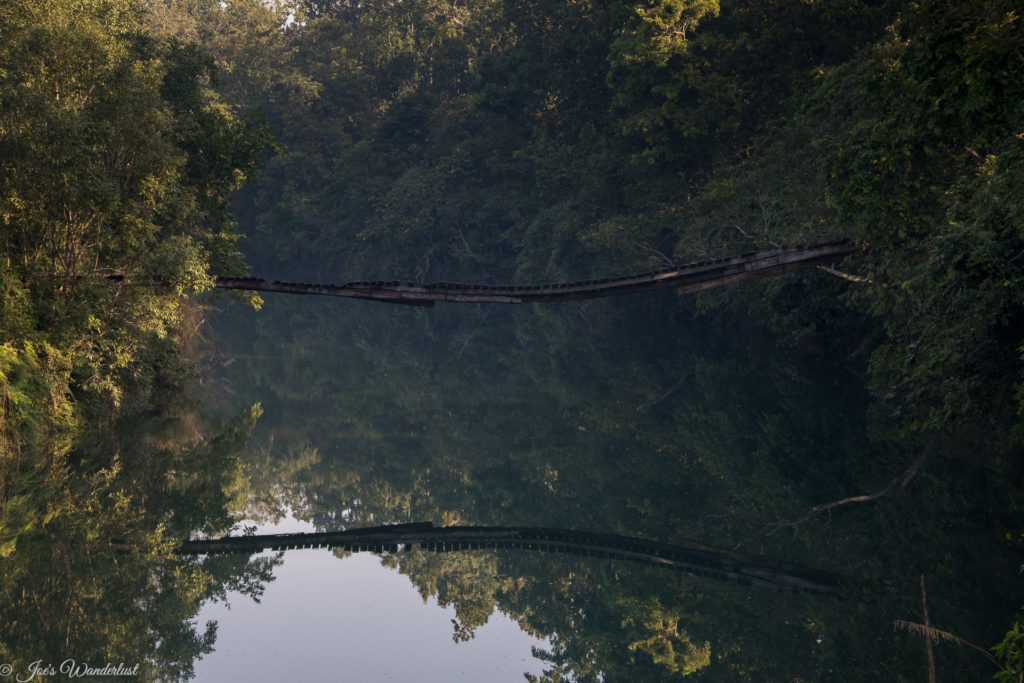 ISO 800  f/8  1/400
Our first break for the day came at this bridge. Although it used to be a viable bridge to cross for both humans and animals it is quite obviously no longer stable.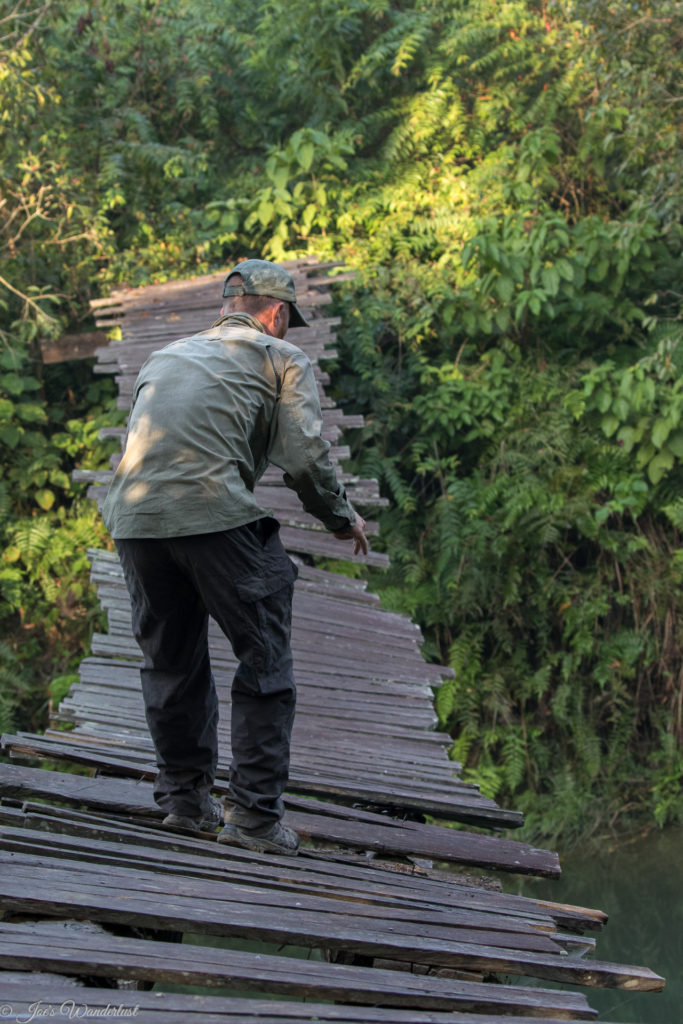 ISO 800  f/8  1/200
That didn't stop John from checking it out just to make sure.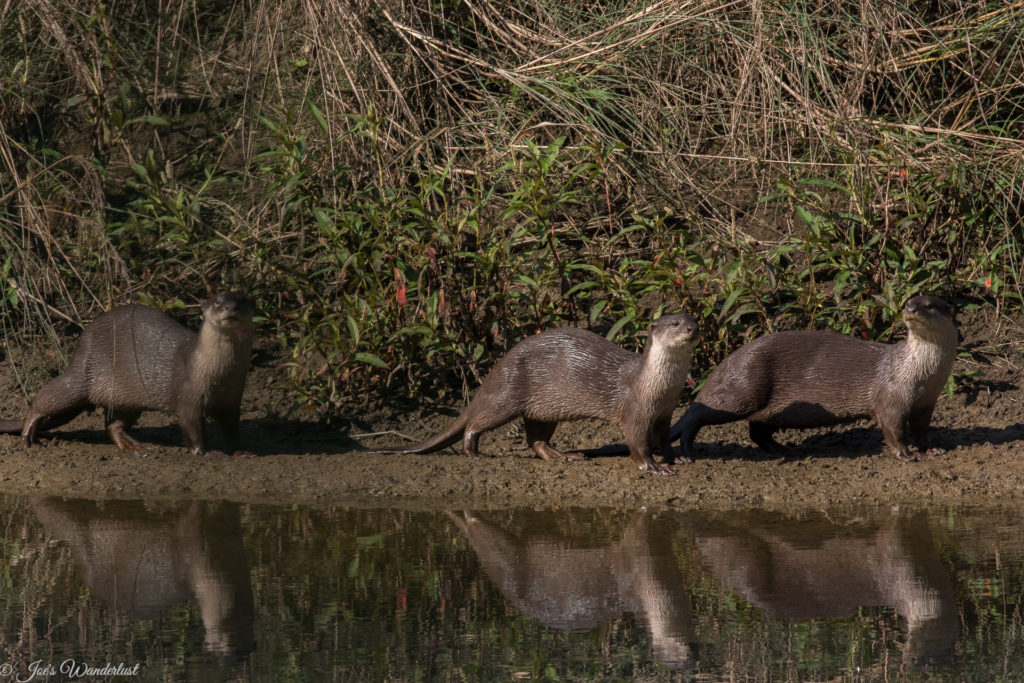 ISO 640  f/14  1/500
While we were checking out the bridge we had out first encounter of the day.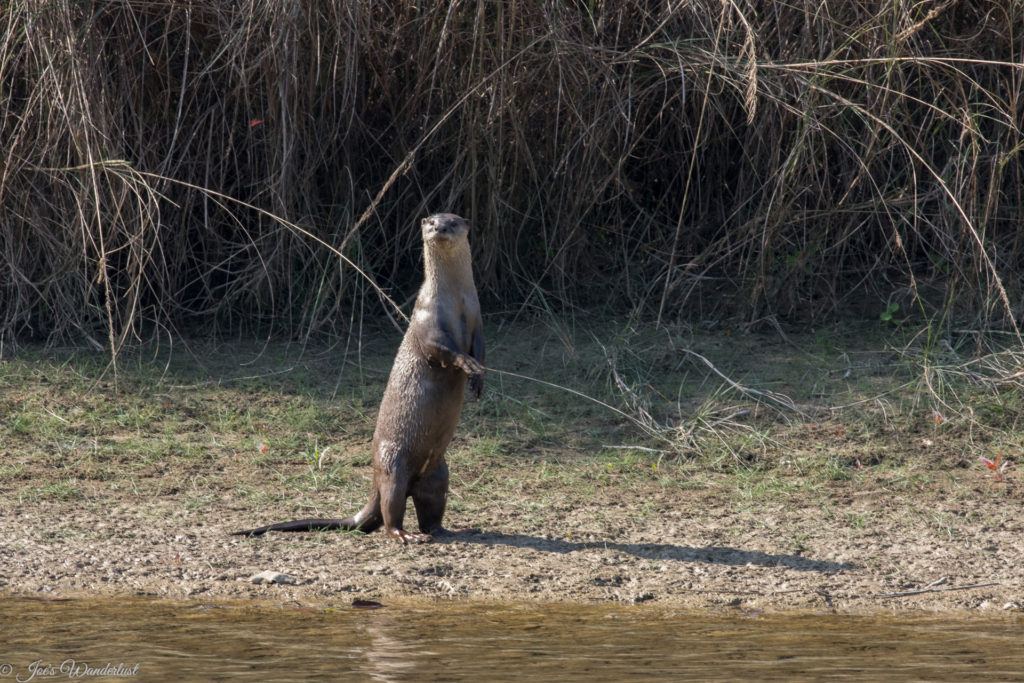 ISO 640  f/11  1/160
After the otters moved on from the bridge we rushed down the river a ways to catch them again on their way upriver.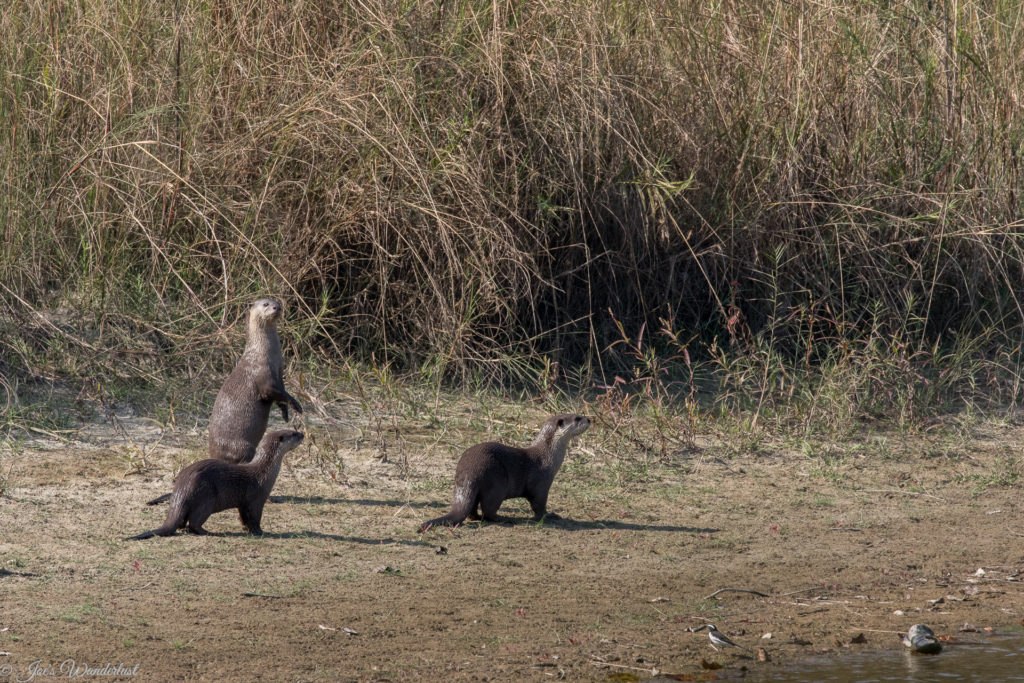 ISO 640  f/11  1/500
We were able to get ahead of the otters and were rewarded with some beautiful photo opportunities.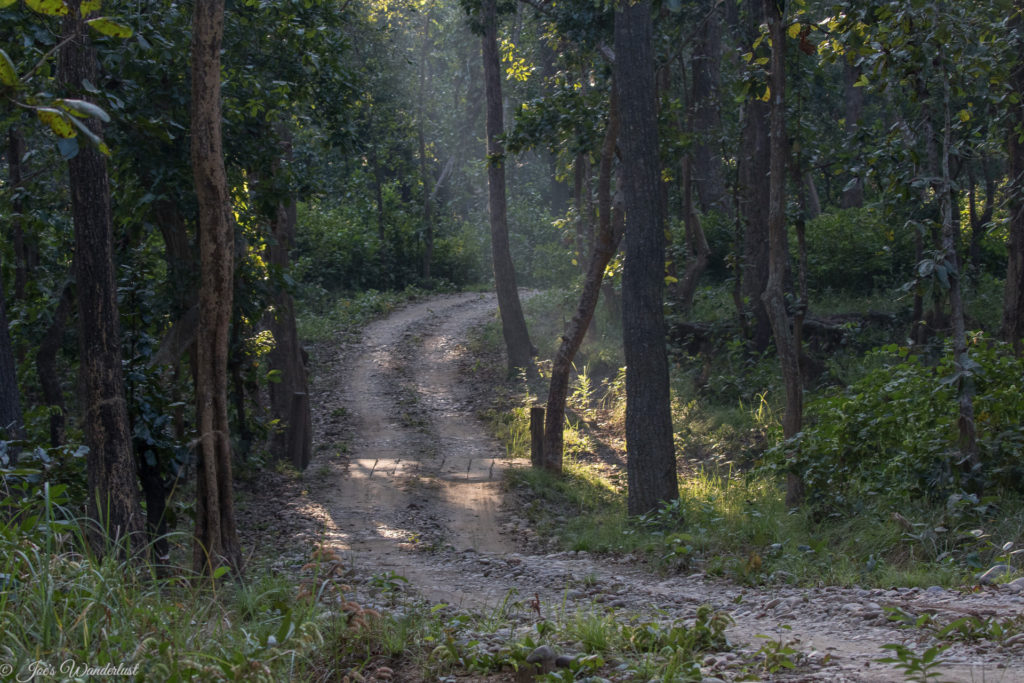 ISO 640  f/9  1/80
We continued down the jeep path until we reached the area where we thought we would be able to see a Bengal tiger.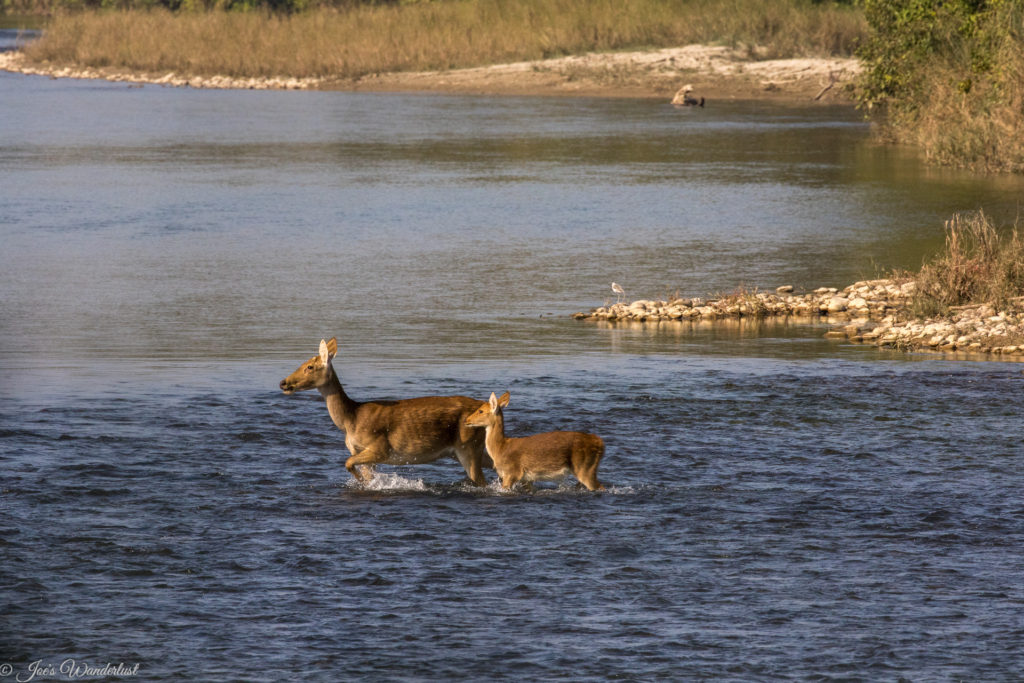 ISO 630  f/13  1/1250
We arrived at our tiger-look out just before noon and decided to settle in and wait for a while. Shortly after we arrived we heard a tiger growling on the other side of the river, and we knew that we had a good chance to see the tiger.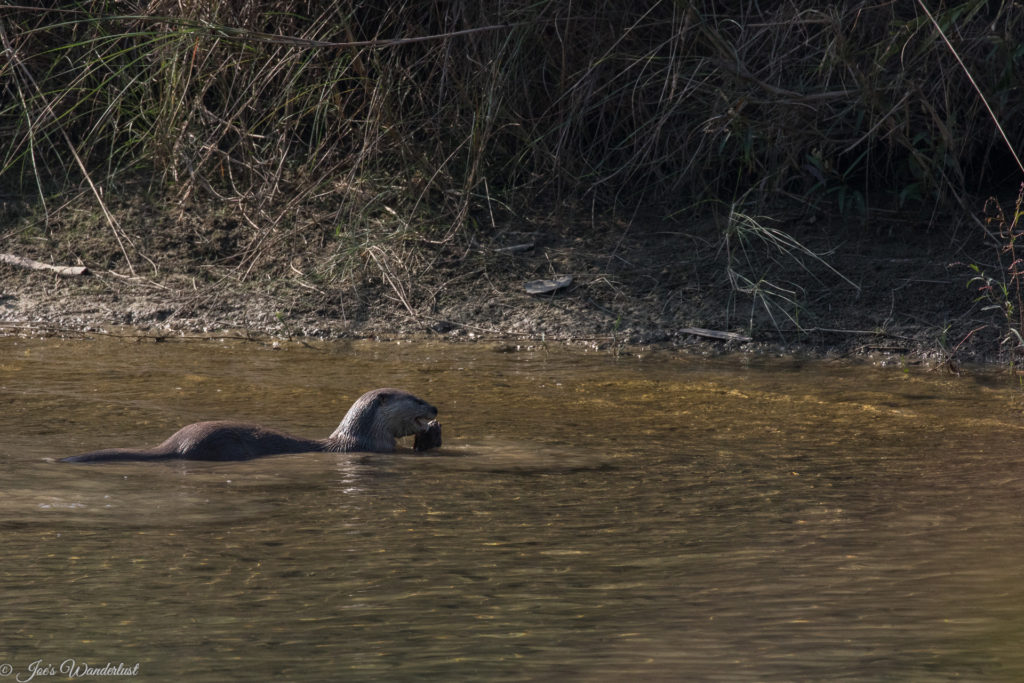 ISO 640  f/11  1/1000
We patiently waited but didn't hear the tiger again so we decided to have some lunch. Just as we moved 100 ft to start eating, the tiger roared and we rushed back and waited again. Still no tiger, but we saw the otters yet again!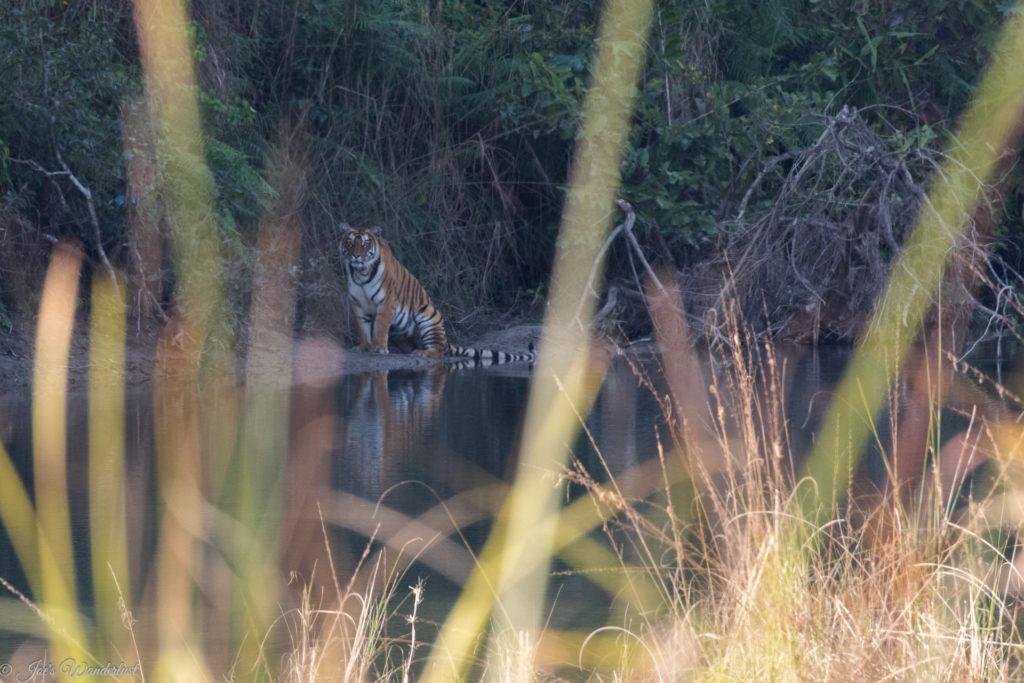 ISO 640  f/13  1/125
After waiting for close to four hours with no tiger sighting (we did hear it roar several times as well as heard it mating) we decided it was time to head back. We still had a long walk ahead of us. As we were leaving, about 100 yards from where we had been waiting all day our guide Krishna spotted the tiger. As we rushed to get our cameras ready I was lucky enough to snap this one before it turned around and headed back into the jungle.
ISO 640  f/9  1/50
The walk back was great as all of our moods had lightened after getting to see the tiger.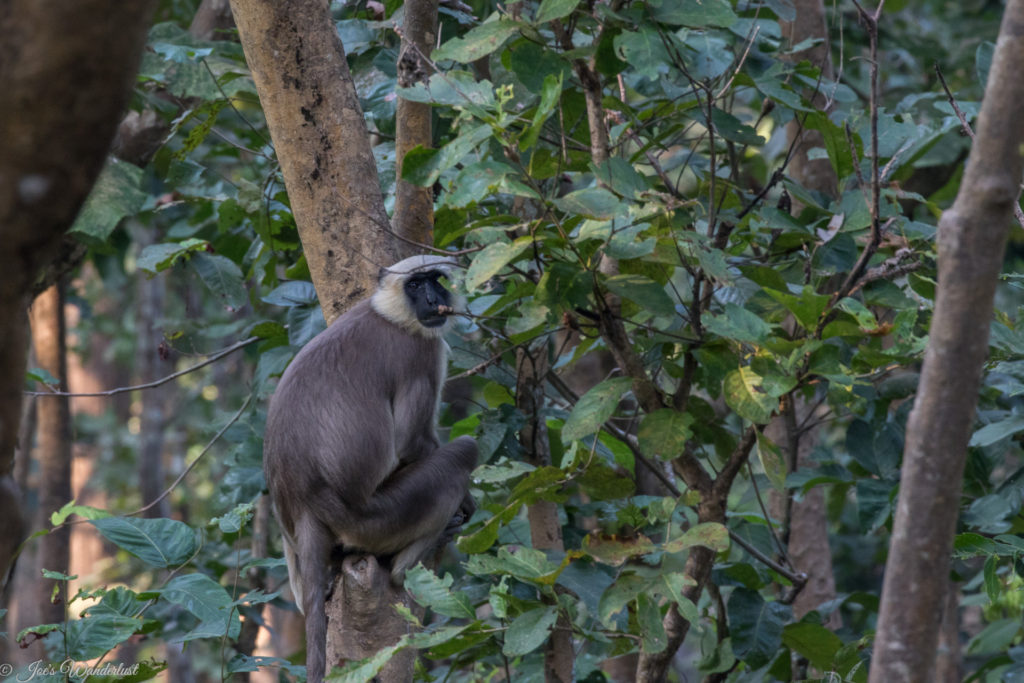 ISO 640  f/13  1/15
We were even greeted by some Gray Langur monkeys on the way back.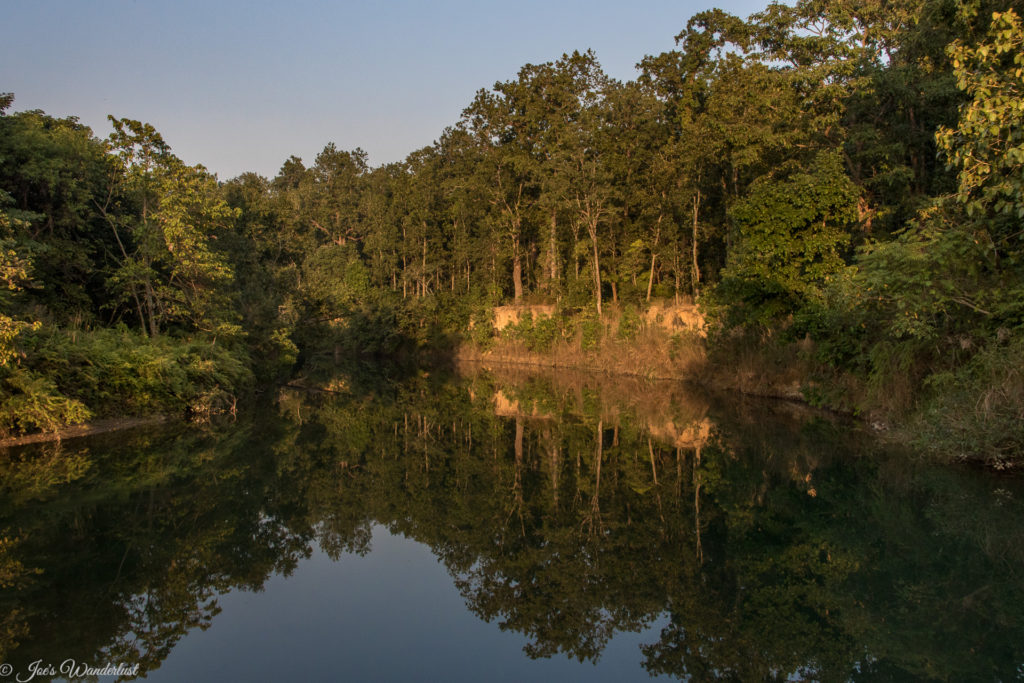 ISO 640  f/9  1/500
We stopped near the bridge we had stopped at earlier in the day and enjoyed a last break before leaving.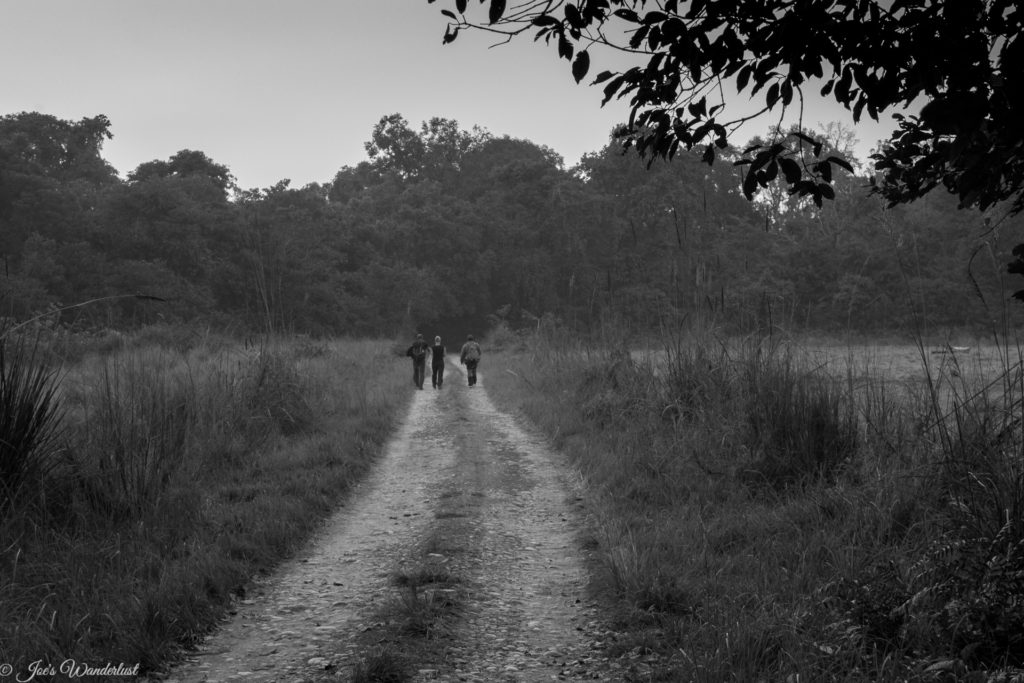 ISO 400  f/7.1  1/100 BW
After a long, rewarding day we made our way out of the park and back to the lodge.